I'm in ABBA country. So many Agnetha and Björn look-alikes have passed me by these last couple of days, I swear I wouldn't have been surprised at all if someone had started singing in the street.
The first half of the trip took us to Stockholm. A wet city, as it's built on islands, but also because of all the rain we had. We had fun at Skansen, a combined park, outdoors museum and mini zoo. It's located on one of Stockholm's greener islands, Djurgård, which is also home to the Vasa museum. This museum is built around a complete and original 17th century warship, the Vasa, named after a Swedish king. The ship sank on its first trip, only hours after it had left the wharf. We heard a tour guide explain how this might have had something to do with ever-changing requirements during the design and building of the ship. Sounds just like a regular IT project, only with boats.
There was a lot of shopping to be done of course, interspersed with cappuccinos at the Espresso House and strangely sweet yoghurt ice creams at the Gallerian. Stockholm's city center looked a bit dreary in all that rain. The large amounts of concrete used to renovate the city in the 50s and 60s didn't help either. It could easily be used as the décor for a cold war spy movie, with a Russian spy defecting to the West.
Yesterday morning we visited the City Museum. Not a big museum, but with several creatively designed expositions, it's a perfect museum if you have one or two hours left. In the afternoon we took a train to Göteborg which, on first impression, looks a bit more laid back. To be continued…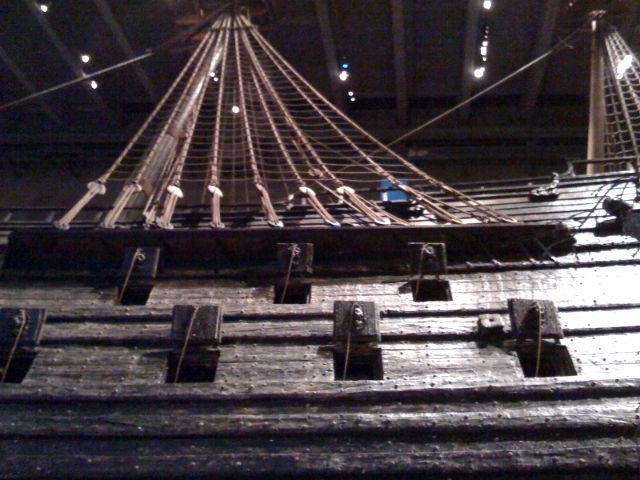 The 17th century Vasa warship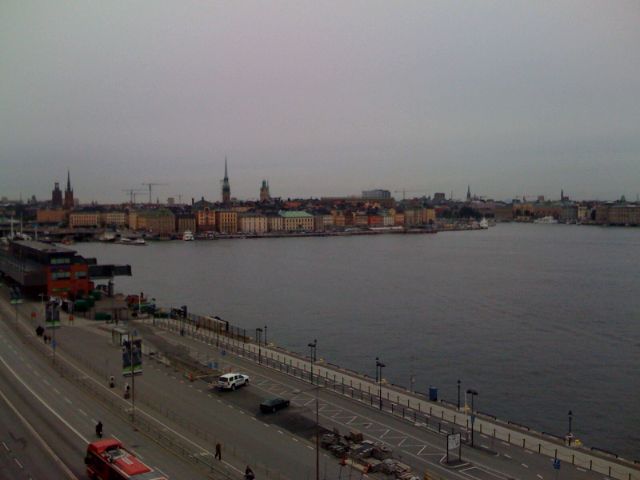 View on Stockholm from Södermalm, the southern island
2008-09-10. No responses.